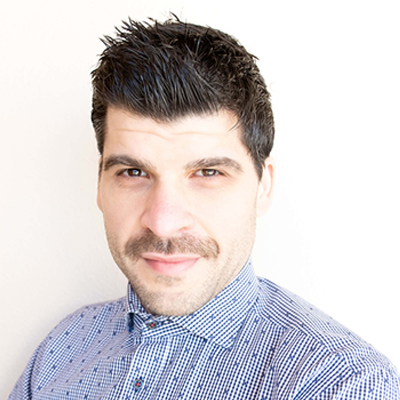 Hello, I'm Vasilis. You might have a lot of questions about the process. Browse through these FAQs to find answers to commonly asked questions about user experience and UI design. If you have any further questions, please do not hesitate and Contact me.
What is the free consultation?
This is the first step where you get in contact with me, we will schedule a 30 - 45 minutes chat. During the consultation, we will focus to understand your business. On the other hand, I will guide you to an assessment for your solution. Please, be aware that this solution might change after a long deep research analysis to meet the business of your target groups, including the strengths and weaknesses of your current online offering
How good user experience can help businesses?
In our day's user experience is one of the most crucial topics in the industry. Investing in a valuable user experience design can provide complete attention to the research, analysis, and testing of your product. These main factors can help you to improve the conversation rates and increase revenue. Also, it gives you the ability to significantly reduce your costs down the line and on the other hand to reduce any retain customers.
Keep in your mind that a user experience design is not about simply increasing sales or conversation, but it's about providing a satisfying and enhancing experience to your users.
How can I be sure that your work will help my business grow?
In the work process, some things like creative design and effective communication are not exact science. This is the specific reason that in my goal-oriented process I stress on the research part before starting developing and implementing the solution. This process has a track record of meeting real business needs. This is the key to creating something that it is valuable for you and has fundamentals and date behind.
Furthermore, I make time to stay up to date about new technologies, trends in all my services. Also, this is a challenge to enhance my skills. I take part in webinars and continuing education in Interaction Design Foundation to build the modeling tools and provide the best solutions to cope with any situation.
What makes you perfect for my own business?
I can bring my unique visioning empathy to meet your business. On the other hand, critical thinking always helps me to create meaningful, valuable experiences for your working towards a more positive and creative future, so I can bring around to your organization not only my ideas from my experience but my general passion for innovation too.
As a motivating persona, can I make and generate educated decisions quickly because I know the business market. Also, my background and my planning ability will help to facilitate that growth and saving you time and money.
What services do you offer?
My main services contain thriving fields that demands are at an all-time high.
I take care to understand the users who I am designing for. The key points : Who is your market and what motivates them? How will your product improve their lives? And so on.. As a UX researcher, my main role is to answer all of these questions.
I take care to make any products, websites, and other pieces of technology, as easy to use as possible. This is called UX designer.
I give a human-first approach to designing the aesthetic experience of a product. I keep my eyes open to look and feel the presentation and interactivity of the product.
How does your design process works?
Yes, you can learn more about my Workflow
Do you have a proven track record?
Of course! Please take a look at my testimonials and if you want to see anything, in particular, I have an extensive pdf portfolio. I would be happy to present to you some portfolio items that are more tailored to your requests and more specifically how I solved the problem based on user needs.
How much does your service cost?
This is based on the customization of the services that you want. Do you want to run a usability test? Or you want a deep study of user research? Do you have the wireframes and you want to make them feel more attractive? As you can understand this is similar to the type of burger you go i. Fast food has a different cost.
What are the resources that you needs to provide from me?
This depends on the services that you want to implement from my side. Generally, I will discuss or present with you the Business and organizational goals/plans, the functional requirements, and technical specifications.
Other resources include:previous user experience test results focused on the user experience, any further user analytics data and business reports.
How long does the process take?
The timeline of the project depends on some key points, as an example the main scope of the project, your priorities, and the goals of the project. This process could be done in a single stretch or as phases. A typical project could go anywhere between 3-6 months, but this depends on the side of the project (small-medium sized).
Do you test with real users?
It is always important to test the design with real users. This process also is called usability testing. In order to do this, I use an interactive prototype that exactly emulates the website/product before it's coded.
This way offers insight into how satisfied users are with the product, and on the other hand saving time and money.
What are the design deliverables?
Initially, this depends on the main service that you want to implement. The deliverable key points contain user research reports, user persona, customer journey map, sitemap, information architecture, low-fidelity, and high fidelity prototypes.
Can you code?
I already have a background as a Web Designer, as you can understand I know the basics. These skills are in the scale to implement some mirror changes and on the other hand to elaborate on some major changes with the developers. I am afraid that coding is not one of my main skills.
As for anything else, let's discuss your basic requirements and I will be happy to find a suitable professional developer to help you out in that too.
How do I know if it's the right solution?
Every stage of the User Experience process is crucial and one of them is the prototyping and testing. This stage gives me insights into how the user interacts with the product. The key point is that there's no need to invest a lot of resources in the process of development. This way, allow me to anticipate and avoid a couple of serious issues with functionality and the design in the final version of the product.
Both sessions prototyping and user testing, along with the correct measurement before and after the process of redesigning, will give me important error-free numbers about the significance of the improvement and the impact that the redesign had on your business.
If you don't know how to do something I want, should I still contact you?
Yes. First of all, when you will give me the initial time, I will do the best to improve what exactly you need and make it happen for you. Now, if this is not the case, still yes. I have a network with a lot of active contracts and on the hand I am active in a lot of communities. I will be happy to refer you to one of any talent that you help to turn your project into reality.