Frequently Asked Questions
What is the free consultation?
This is the first step where you get in contact with me, we will schedule a 30 - 45 minutes chat. During the consultation, we will focus to understand your business. On the other hand, I will guide you to an assessment for your solution. Please, be aware that this solution might change after a long deep research analysis to meet the business of your target groups, including the strengths and weaknesses of your current online offering
How good user experience can help businesses?
In our day's user experience is one of the most crucial topics in the industry. Investing in a valuable user experience design can provide complete attention to the research, analysis, and testing of your product. These main factors can help you to improve the conversation rates and increase revenue. Also, it gives you the ability to significantly reduce your costs down the line and on the other hand to reduce any retain customers.
Keep in your mind that a user experience design is not about simply increasing sales or conversation, but it's about providing a satisfying and enhancing experience to your users.
How can I be sure that your work will help my business grow?
In the work process, some things like creative design and effective communication are not exact science. This is the specific reason that in my goal-oriented process I stress on the research part before starting developing and implementing the solution. This process has a track record of meeting real business needs. This is the key to creating something that it is valuable for you and has fundamentals and date behind.
Furthermore, I make time to stay up to date about new technologies, trends in all my services. Also, this is a challenge to enhance my skills. I take part in webinars and continuing education in Interaction Design Foundation to build the modeling tools and provide the best solutions to cope with any situation.
What makes you perfect for my own business?
I can bring my unique visioning empathy to meet your business. On the other hand, critical thinking always helps me to create meaningful, valuable experiences for your working towards a more positive and creative future, so I can bring around to your organization not only my ideas from my experience but my general passion for innovation too.
As a motivating persona, can I make and generate educated decisions quickly because I know the business market. Also, my background and my planning ability will help to facilitate that growth and saving you time and money.
Read All FAQs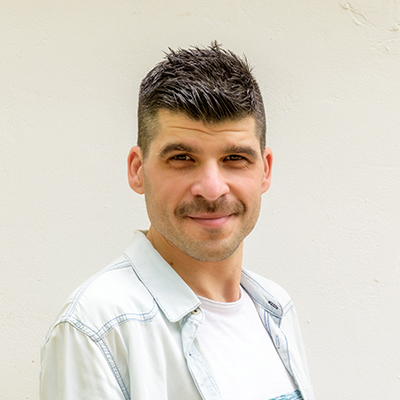 Hello, I am Vasilis. I'm always looking to meeting people, sharing our individual knowledge, and discussing new UX projects and design challenges. It will be my pleasure to have a scheduled discussion with you.