Global navigation generally represents the top-level pages of a site structure, or the pages below the home page.
The main navigation provides an overview and answers important questions users may have when they first coming to a site.
It allows users to switch topics. Visitors can get to the other sections of a site efficiently.
The global navigation aids in oriendation.
Its helps when users ger interrupted while navigating and reminds visitors when they are in a site.
Good examples of global navigation
A List Apart.
A list Apart is a leading online magazine for Web Design and Web Development.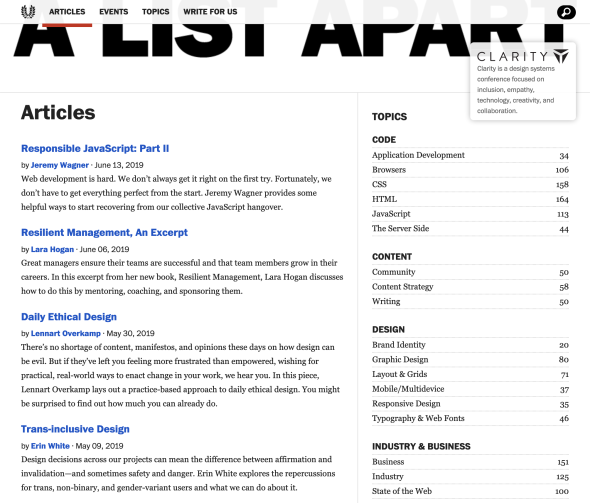 The navigation is kept to the minimum and this navigation does not keept any inexcusable graphics. This feauture allows readers to engage the text without becoming distracted.
Amazon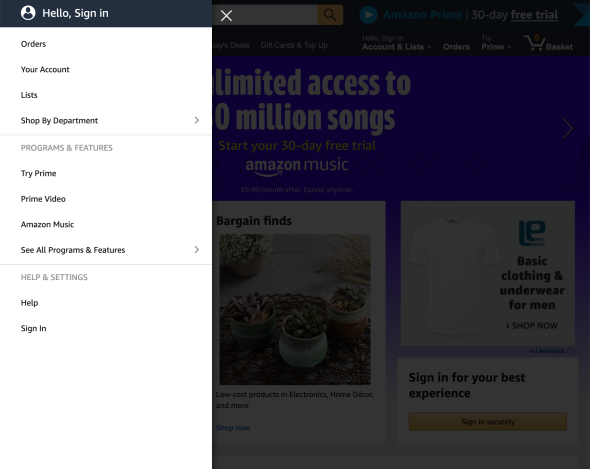 Amazon using a vertical/sidebar navigation which help the items arranged in sing single column on top of another.

The vertical bar/sidebar navigation design pattern is seen all over the place, on virtually every kind of website. Part of what is because vertical navigation is on of the most versatile patterns out there, able to accommodate a long list of links.

Also this design pattern can be used along side sub-navigation menus or on its own.It's easily used for the primary site navigation the contains a lot of links.