Contribute to WordCamp Europe 2018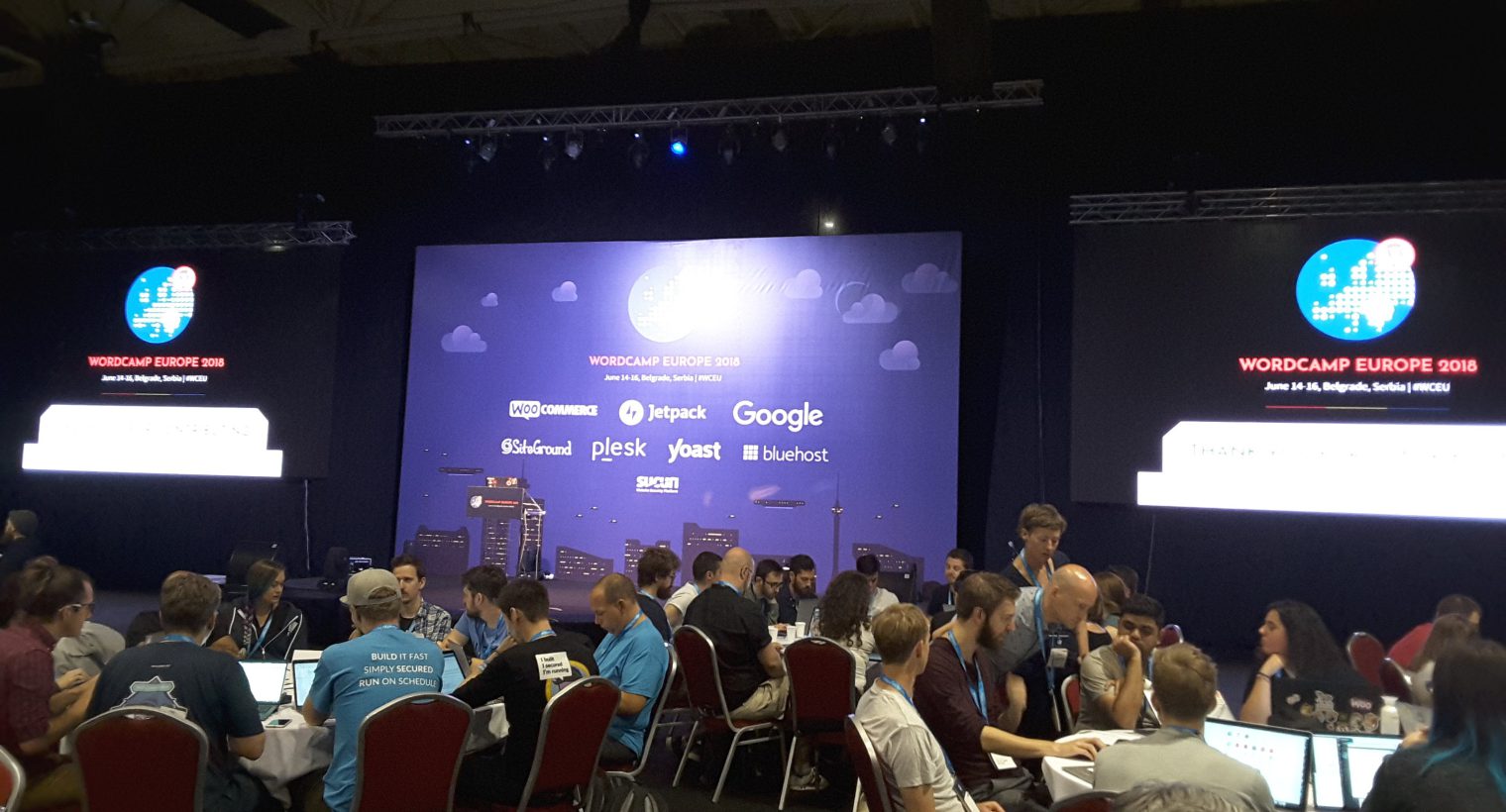 I am writing this article because I want to express my opinion about WordCamp Europe 2018 and ho. It was my first time as a volunteer in WordCamp Europe and I am still so excited. It was a well-organized WordCamp event with good vibes, creative people from all over the world with different cultures but with a lot of passion for WordPress and Open Source. Moreover, I and more than thirty WordPress Geeks traveled from Greece to Belgrade, Serbia.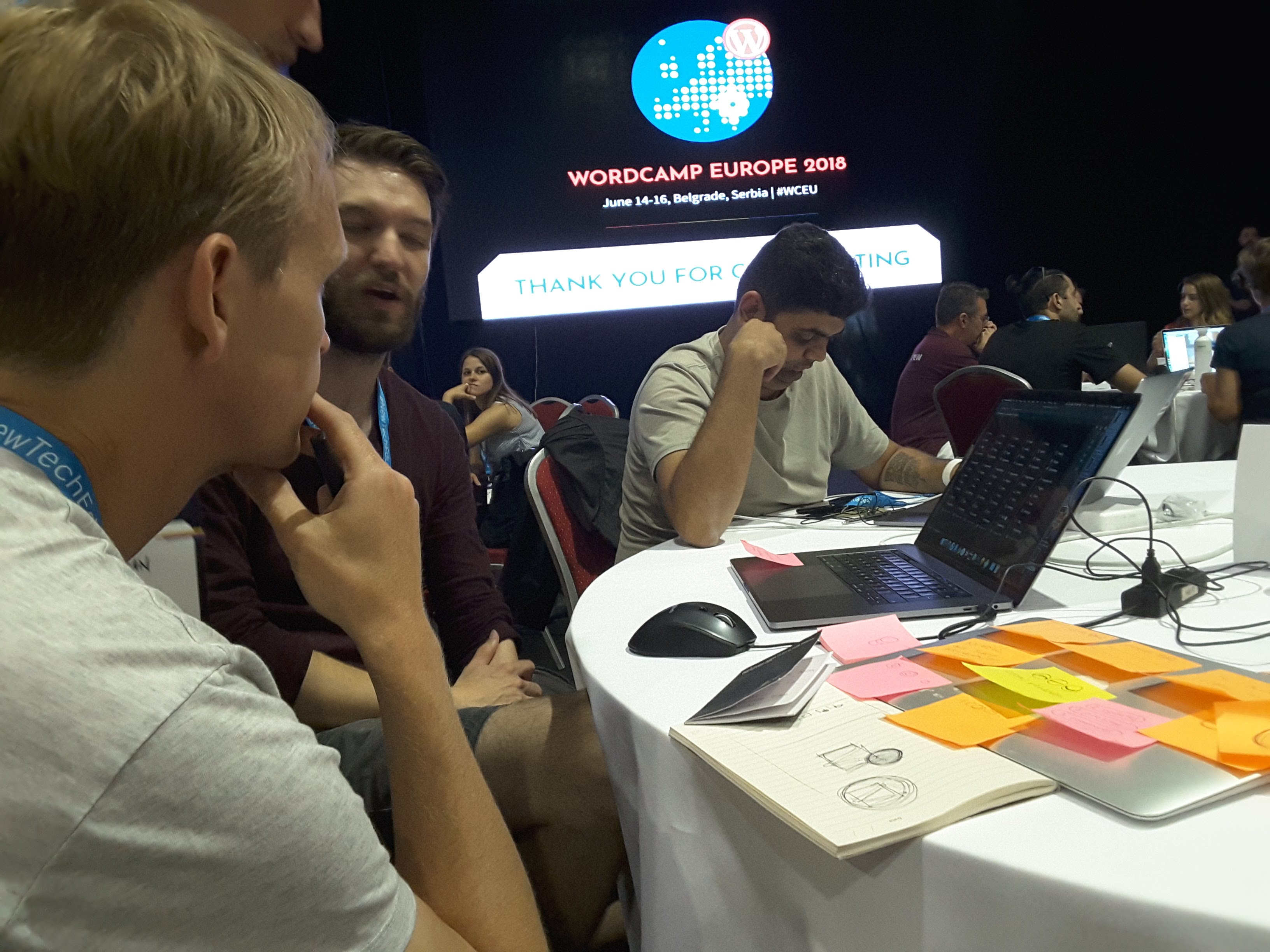 On the first day, I had an amazing morning collaboration at WordCamp Europe 2018 Contributor day with some designers from the WordPress community. The configuration of the team consisted of Tim Hengeveld (Lead UX designer at Yoast), Rich Copping (Creative Director at Pragmatic Agency), Jasper Cheyne (Web Designer at Pragmatic Agency), Jayman Pandya (Freelance UI Designer, Front-end Developer), and myself.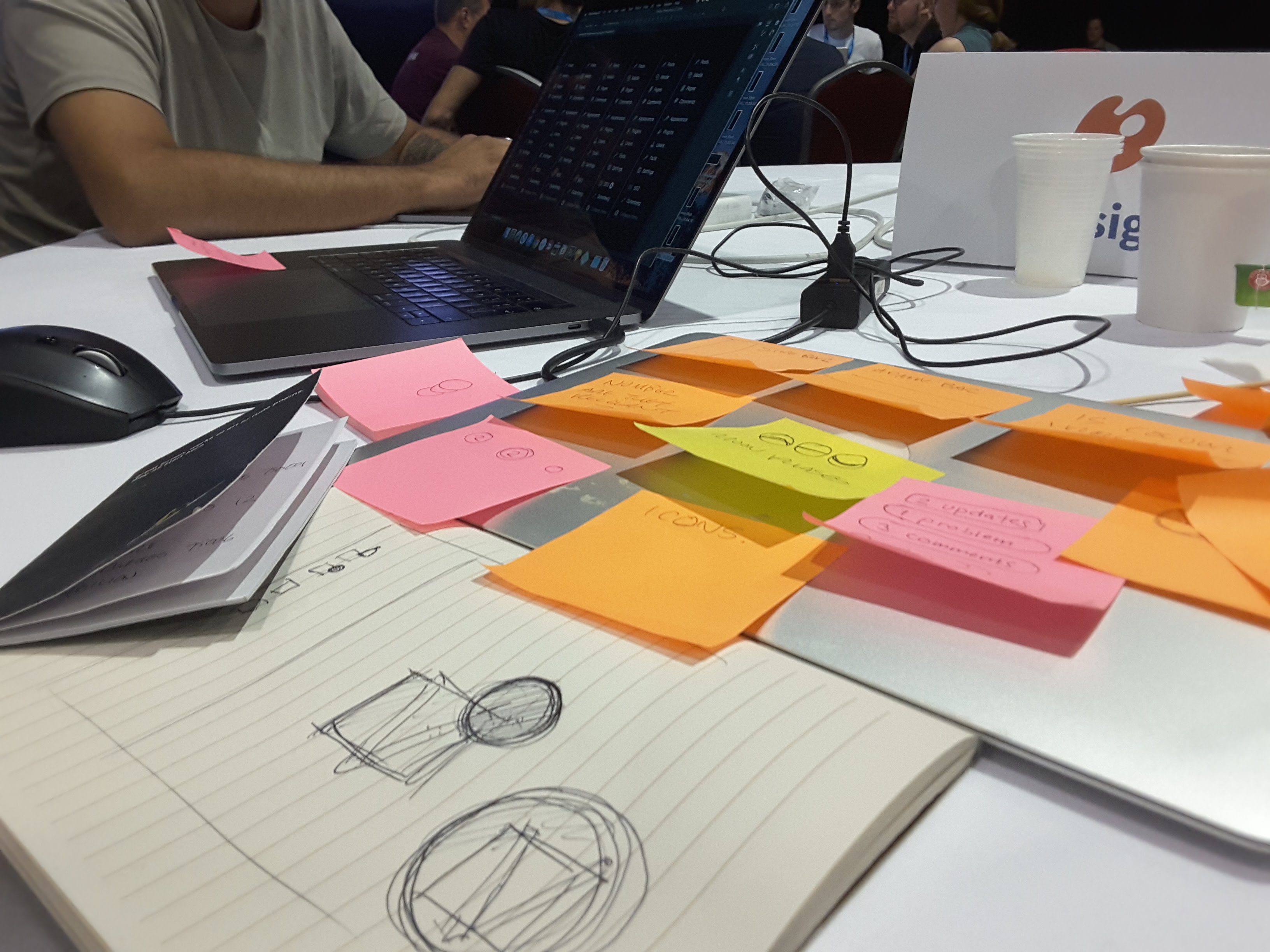 Then, we explored a variety of different solutions and settled on a solution that allowed the consistent placement of the notification dot as you can see in the picture below. Adrian Roselli often evaluated our suggestions and finally, he took a look and agreed that this would be a good improvement. Adrian preferred going to design 3 and 4 (with 1 being the current situation).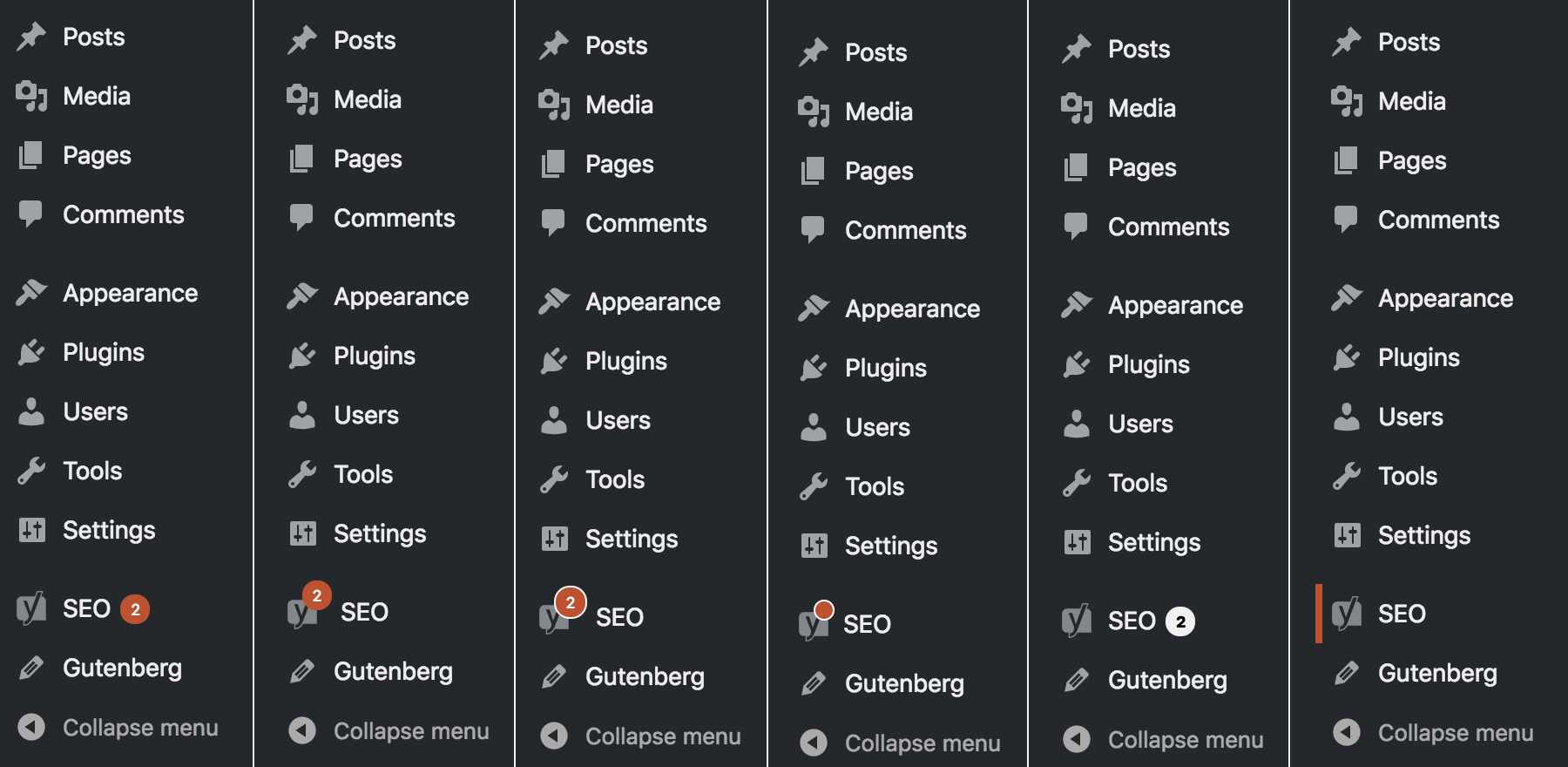 It will be exciting to see if this can be evolved in a real-world solution, but day by day, I believe that this can be done. The most important is that it was great to have the chance to meet and work with new people. For this purpose, we created the ticket: Improving the notification badges in admin menu, and the process to deep contributing has already begun. Ιf you have a creative spirit and you want to contribute, feel free, then join us.
In Conclusion
WordPress relies on people like you to come to those ideas true. Just remember that WordPress is a user-and volunteer-driven project; every enhancement and each improvement depends on the community. It is very important to give back to WordPress and the contributor day is a great opportunity to do this. WordCamp Europe 2018 (Contributors Day) gives me the opportunity to meet new people and talk about the User Experience and focus on tiny details of a User Interface.