Global Navigation In User Interface Design
As a UI designer or developer, you're constantly dealing with an amazing and unpredictable element. This is the user. Users rely on your held. On the other hand, the judgment to guide them through your website, frequently taking turns you can't anticipate.
What is Navigation Menu?
The navigation menu typically founds on the top of each website or both, at the top and on the bottom of the screen. Clicking on a menu item brings up a list of related items. The users can make a selection by moving the cursor over the items and clicking on the desired choice.
Generally, the global navigation represents the top-level pages of a site structure, or the pages below the home page.
The main navigation provides an overview. Also, answers important questions users may have when they first coming to a site.
It allows the users to switch topics. Visitors can get to the other sections of a site efficiently.
Global navigation aids in orientation.
Its helps when users get interrupted while navigating. Also, reminds visitors when they are on a site.
Make The Navigation Menu Usable
Menus is a navigation method that gives to user the ability to go directly to specific know parts of a website. Almost, every good web site has at least one menu. Plus feature is the search, for finding any further information that people couldn't figure out from the main menu.
The term usability aims to find a way of how easily and quickly a device can be learned and put to work. If it takes two minutes to figure out a menu, then it probably suffers from poor kind of usability. In the case that its purpose and use are immediately clear, then a menu has very good usability.
Keep in your mind that the definition of usability that we use incorporates the word "quickly" instead of the word "beautifully".
One of the first things that learned in usability testing is simple to use, fast.
These terms are more important than aesthetic splendor. Design and corporate branding are often at odds with usability. Time savings are also more quantifiable measures of a particular design's success over its alternatives.
Usability Problems
For an instance, if you give a user task of finding a particular piece of information with your menu, you may discover that it takes an extra time when the menu includes branding or other overhead.
On the other hand, we are also looking for easy users that they can use the menu. In another instance, if your menu is immediately readable and understandable, but the user has to position their mouse pointer in tiny squares to operate it, the menu is still not usable, as we can see from the example οpposite. This many has many problems, including mysterious wording, bad contrast. The biggest usability problem is that you have to click on the title to navigate to any subsection.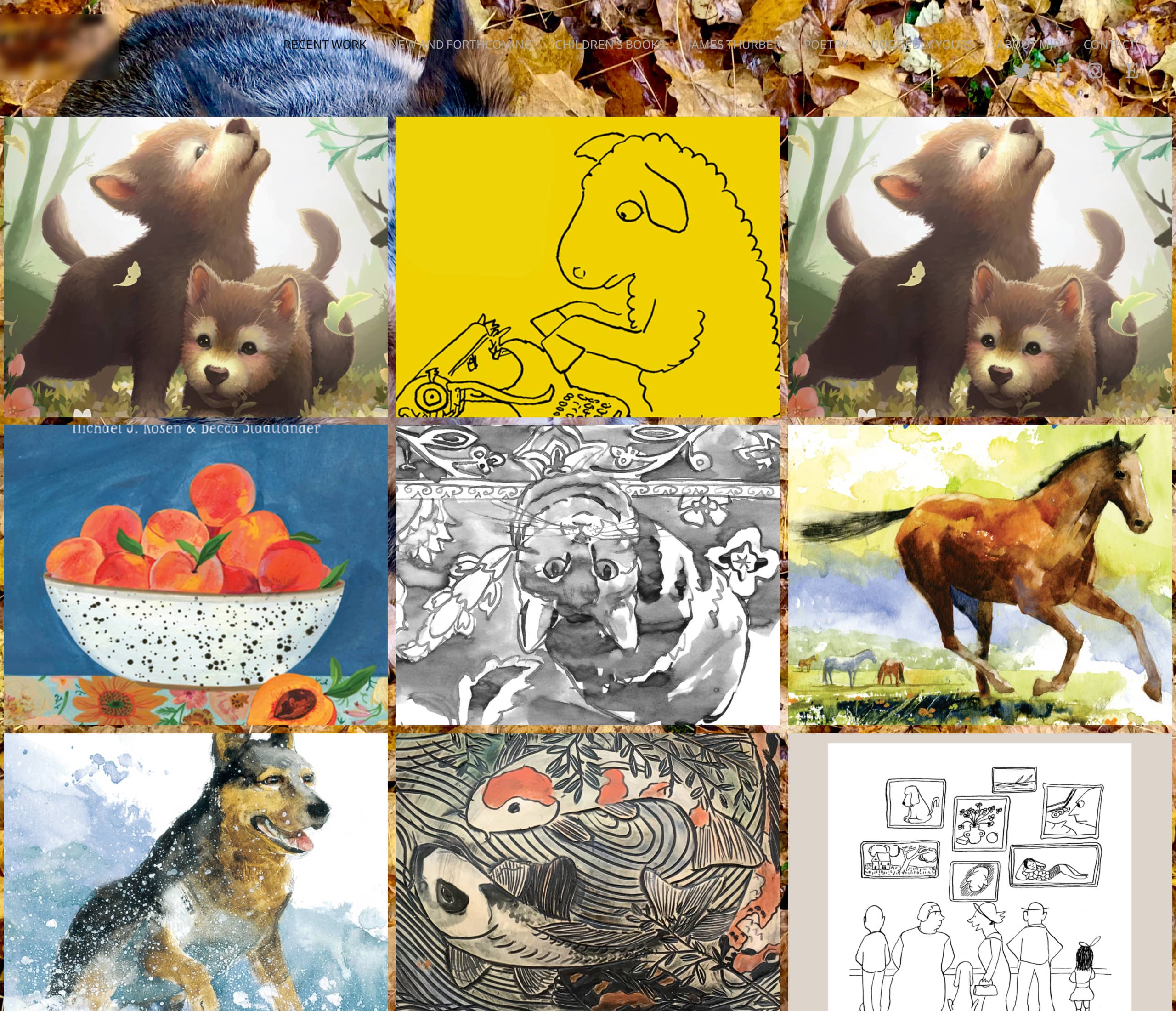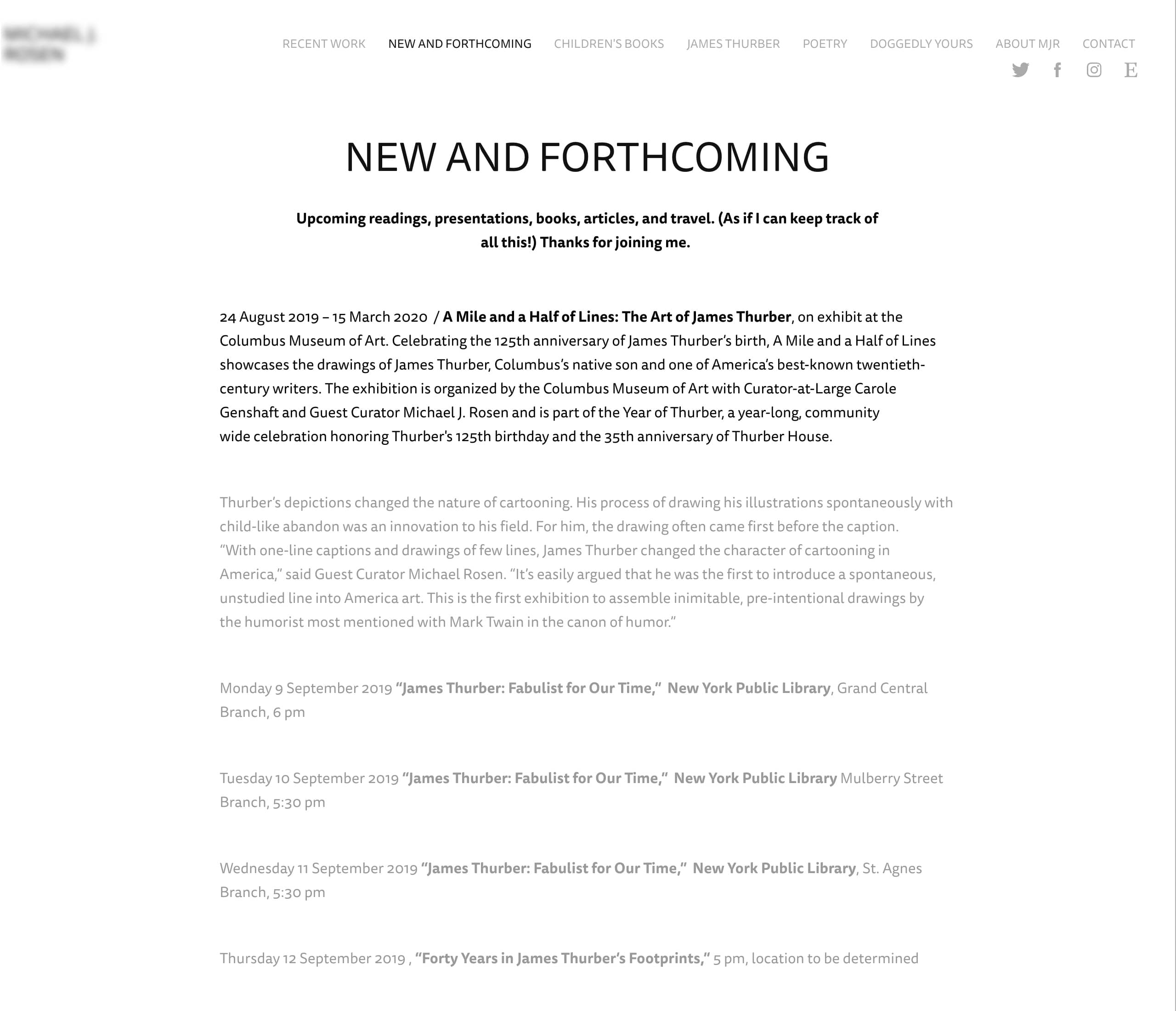 So, when we lay out guidelines for good usability in web menus, we are looking at the ways that the users , often but not always, your customers, can get to work on your website easily as much us quickly.
Rules To Improve The Usability For Navigation Menu
This is not an exhaustive list of rules when you want to design a navigation menu. These rules are certainly all factors that you need to keep in your mind when you want to designing or designing navigation menus.
Navigation Menus Must Be Considerate Of The User's Main Task.
Navigation menus must be considerate Of The User's Main Task.
Must be distinct from the content.
The user needs easily scanned for information.
The navigation menu must be clearly readable.
At the same time, must be easily operated.
Must load as quickly as possible.
They must behave as your target user would expect.
Must work on the multiple browsers as your overall website.
Must be logical across a site.
They must contain a higher premium on usability, rather than branding.
Shows location in a site.
Another important point must be accessible.
Good Examples Of Global Navigation
WordPress.org
WordPress.org is the popular website platform that gives the ability to the user to use as a CMS.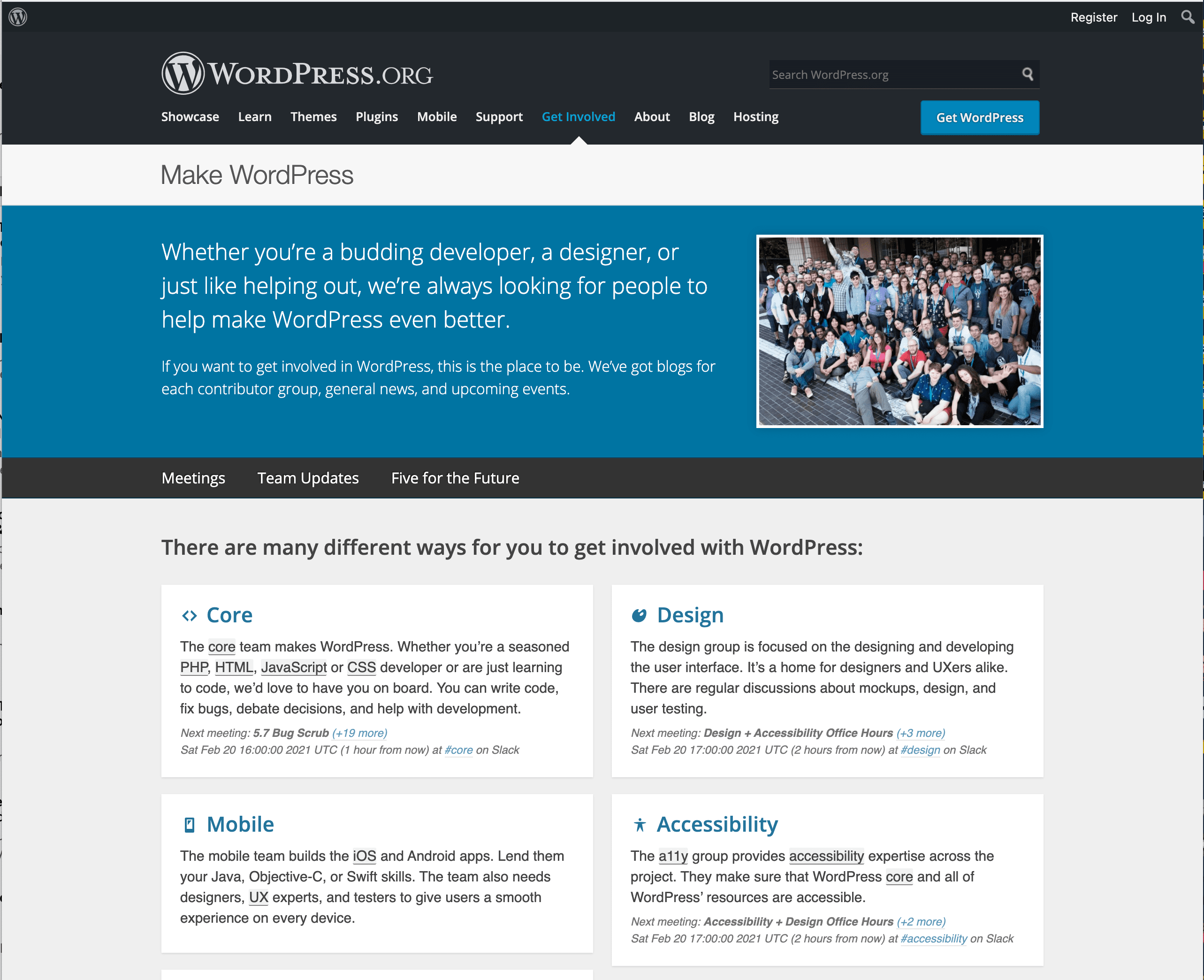 The global navigation of the WordPress shows the place. This option shows the location on the site, as a result of changed the color of selected page label. For some extra attention to the user, WordPress used an arrow to pointing out the selected label.
A-List Apart
A list Apart is a leading online magazine for Web Design and Web Development.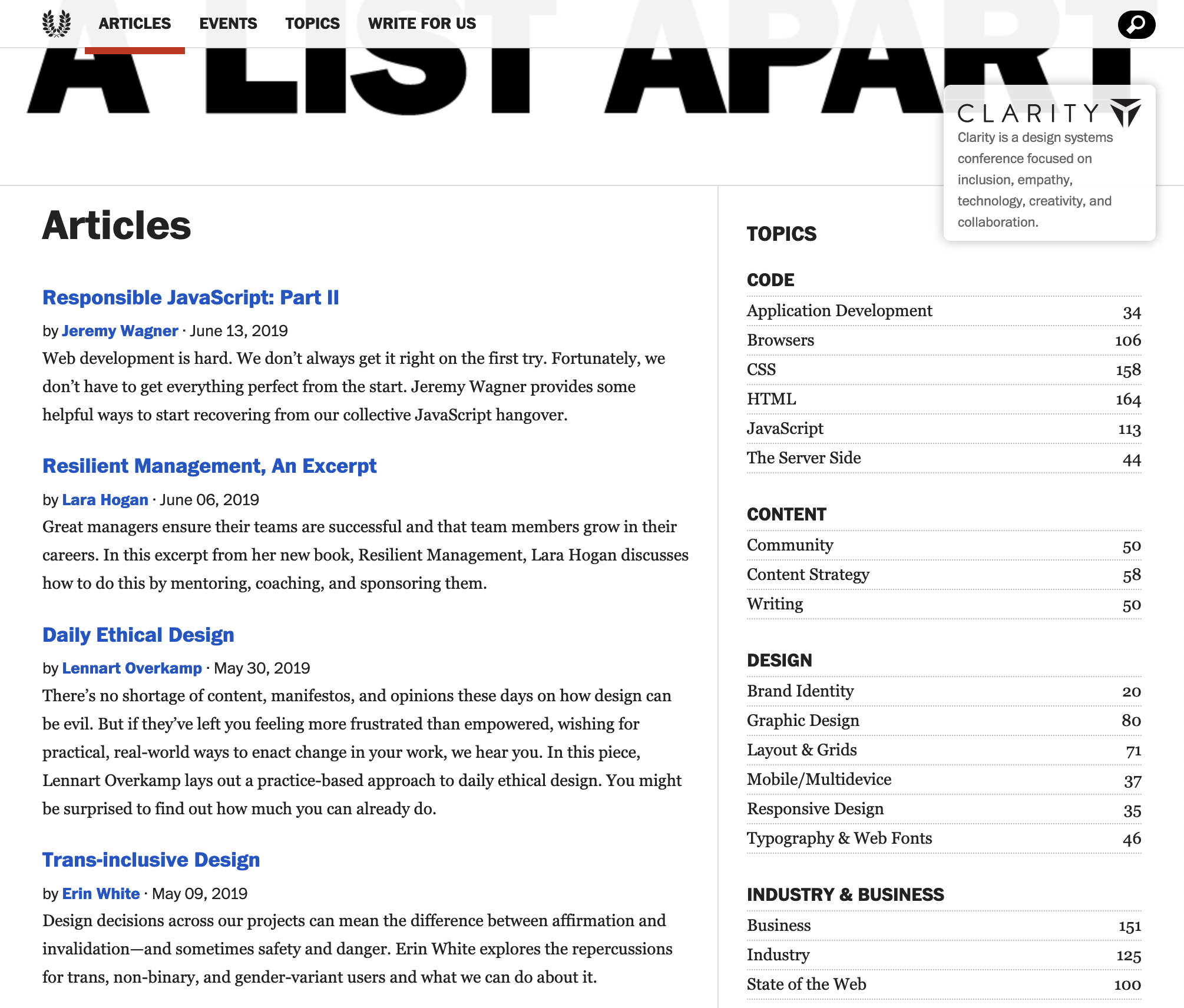 The navigation keeps to the minimum and on the other hand, does not keep any inexcusable graphics. This feature allows the readers to engage the text without becoming distracted.
Amazon
Another one example is Amazon. Amazon is an American multinational technology company and is one of the world's largest online retailer.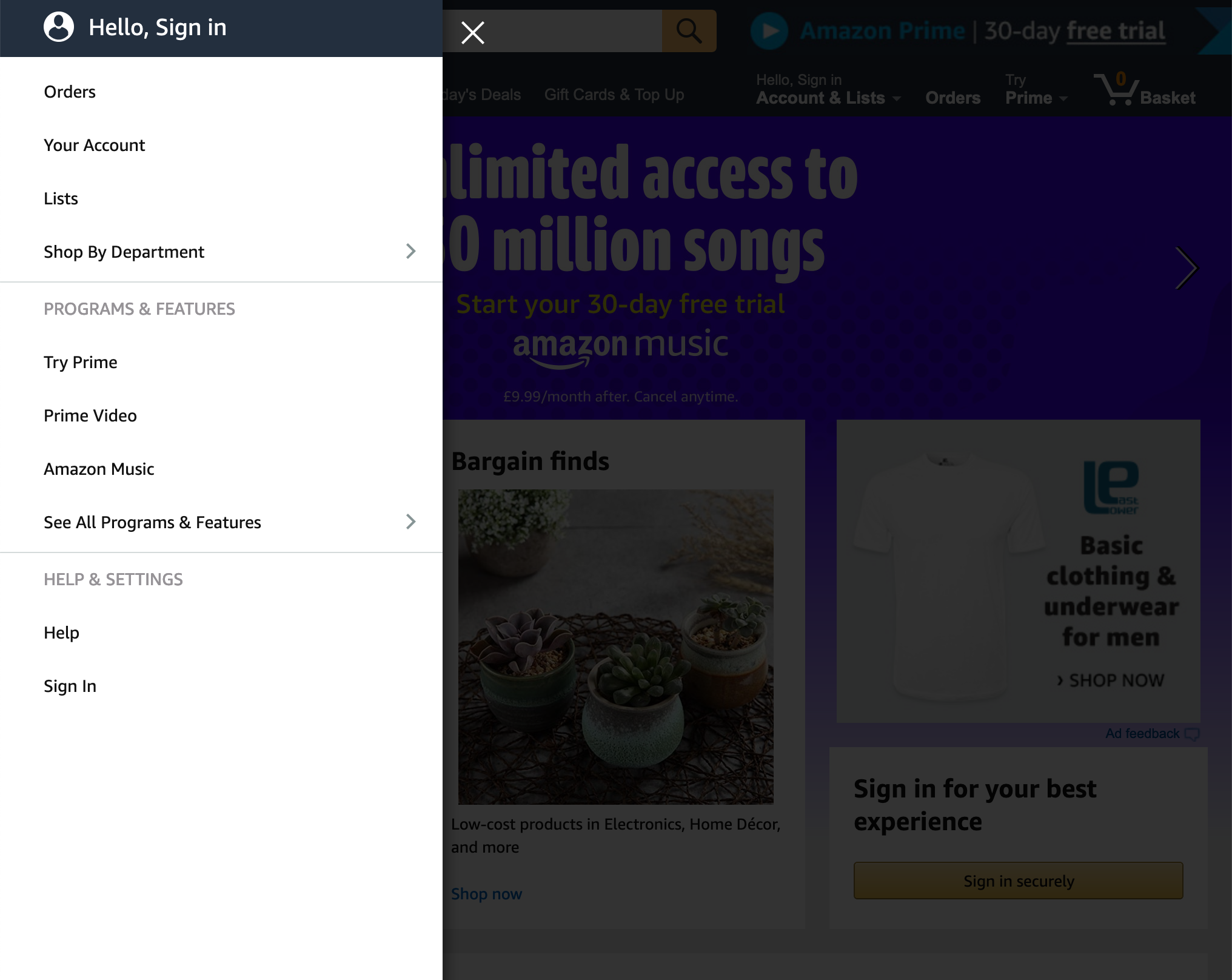 Amazon uses a vertical/sidebar navigation. This feature helps the items to arranged in sing single column on top of another. The vertical sidebar navigation display all over the place, on virtually every kind of website. Part of what, vertical navigation is one of the most versatile patterns out there. It's able to accommodate a long list of links.
Also, can be used alongside sub-navigation menus or on its own. It's easily applying to the primary site navigation which contains a lot of links.
In Conclusion
The key thing that you need to keep in your mind, that everything that you publish in the web is intended for a user. On the other hand, everyone of these users has a unique background and real-world demands. Everything that you can do to make their web use , faster, easier is valuable to them, and ultimately to you.
By ensuring that the navigational structure is easy-to-use and clear, then you encourage the visitors to spend some time on a site. On the other hand you help direct them to the content or features that are important to them and also important to your business.